Modification of a 1,5GHz front-end to 1,3GHz

Typical data on
1,3GHz after modification :
Gain: 11-14dB, NF
– 1,3dB
Active device is NEC NE-72084
Single rail supply.
This front end was
originally made for 1,5GHz. The preamp has been cut out
from its original board. The VDD is in the range +5 to +10V.
Without further adjustment, the preamp performs well as a second stage
on 1G3. If you want to tweak out the last tenth of dB's of the preamp,
the input capacitor pad may be resized and the L
(one turn CU wire) adjusted.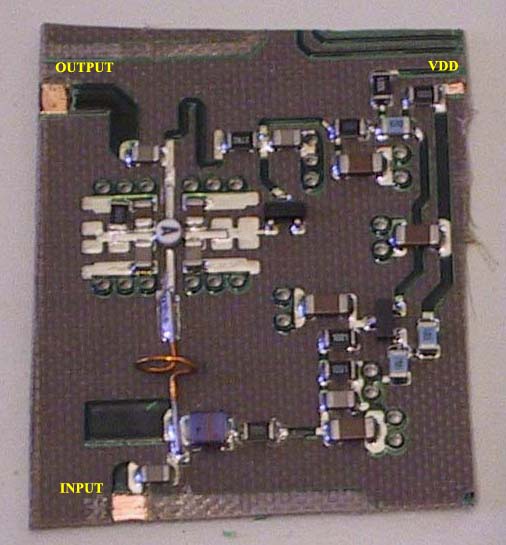 (c) SK0CT